A NOTE FROM THE SONDER TEAM - OUR COVID-19 RESPONSE
hospice & palliative CARE
SONDER (n.) the realization every person we see around us is living their own vivid, meaningful life
Count on us to listen, understand, and provide a personalized approach to your situation. We stand ready to help you with hands-on support and experienced guidance. Give us a call.
Sonder Hospice & Palliative Care provides individualized, compassionate care to patients in Austin, Texas, with serious illnesses through symptom management, education and support. Our services are delivered by our expert care team of physicians, nurses, and social workers based in Central Texas with the same goal in mind – to enrich quality of life and promote compassionate care.
We specialize in delivering quality at home hospice care in Austin, TX, and we pride ourselves in educating our community about end of life transitions. If you are looking for hospice services in the greater Austin area or would like to connect with the Sonder Hospice team, give us a call. We would love to hear from you and be honored to support you on your journey.

For Patients
Our physicians, nurses, and social workers in Austin TX are honored to join your care team as expert problem solvers. We provide 24/7 hospice and palliative support to relieve pain, manage your unique, complex conditions, handle hospital transitions, and address any non-medical needs.
For the Family
A critical part of our care is supporting you, the family, by answering questions, supporting the caregivers, care planning, and addressing the complicated medical and non-medical issues when someone becomes very ill. Active listening and communicating with the family helps us ensure we understand the needs and wishes of your loved one and how we can best serve you.
For Physicians
Surround your patients with 24/7 palliative support in their homes. We focus on providing options and problem solving to support you, your patients and their families.
Each life comes to an end in an important, unique and meaningful way. We work alongside local medical professionals to help our community of Austin TX to accept the end of life as a meaningful component of the human experience.
To learn more about the Sonder Hospice care approach or to speak with a Sonder Care Team member, call us 24/7 – we look forward to meeting you.
Supportive Care & Hospice
We provide in-home hospice care as a supportive care model with physicians, nurses, and 24/7 phone support for Austin hospice patients in the comfort of their homes and assisted living facilities.
Sonder Hospice
Austin-based and 100% local, Sonder Hospice & Palliative Care serves the central Texas community with personalized hospice and palliative care. We tailor our services to each individual patient and their families.


How We Can Help
Our compassionate, caring, and experienced clinical team is here in Austin, TX 24/7 to listen to your unique situation and guide you and your loved ones:
Call us at 512-354-7222
We come to you in your home or place of assisted living.

Our Mission
We see Sonder's specialized service for individuals with advanced illness and their families as a meaningful and deeply human activity. Our purpose is to enrich the lives of those we serve, promote compassion around us, and inspire each other to live fully.

We are honored to be a part of your journey.
I first witnessed the beauty of hospice as the best man in a special wedding ceremony in the bedroom of a dying family member. Now, more than a decade later, I'm still inspired by this moment and the promise of living fully in the face of an advanced illness. I launched Sonder to elevate how we support those facing advanced illnesses. 
Sonder is inspired by the pursuit of providing a human-centered service, our hometown of Austin, TX, Reimagine End of Life, and Atul Gawande's, "Being Mortal". Sonder's vision is to improve the quality of life in our community by reducing anxiety and suffering caused by advanced illness and inspiring each other to live fully.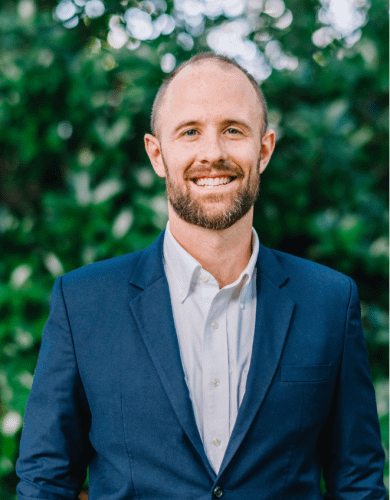 CEO & Founder of Sonder Hospice of Austin TX
HOSPICE & PALLIATIVE CARE FAQ's
The Sonder Story is our blog for all things Sonder health. It's how we communicate, share, and grow with our community of Austin TX. Through sharing our stories, we hope to inspire Austin to live fully and spread compassion.