Comfort with compassionate care, elevate life, and humbly serve our community as a world-class hospice.
We are disciples of the Reimagine End of Life movement. Sonder values diversity and inclusivity, and we strive to reflect in our own service the beauty and humanity of the world around us. We actively engage in the community by giving back through service and philanthropy.
We are inspired by our hometown of Austin, Texas, and we love meeting new people with different ideas and impactful services focused on elevating care and life. If you want to meet us, are looking for hospice in Austin TX, or if you're interested in working with Sonder, email contact@sonderhospice.com.
Our values inspire living fully and practicing constant mindfulness in our acts of service to others.
Integrity
Accountability
Outstanding patient & family care
Timely, honest, and courteous communication
Lloyd Wilson
Founder & CEO of Sonder Hospice
About Lloyd
Over the course of his career, Lloyd has partnered with major health systems for older Americans in 42 states of care management programs. Early in Lloyd's career, he gained experienced across the full-continuum of post-acute care for 10 years with Austin-based Harden Healthcare. Lloyd has served in executive positions with Gentiva Health Services, NaviHealth, LHC Group, and Almost Family. Most recently, Lloyd served as the Chief Operating Officer for Imperium Health, one of the top health innovation companies dedicated to improving the healthcare delivery system in communities across the country. Lloyd obtained his masters in health administration from the Johns Hopkins School of Public Health and a Bachelor of Arts degree from Washington and Lee University. Lloyd serves on the Board of Good Shepherd School and the Memory Caregiver Academy of Austin. Lloyd and his wife, Claire, have two young sons.
Dr. Charles Owen, MD
Chief Medical Officer & Medical Director
Dr. Jose Perez, MD
Associate Medical Director
Lloyd first witnessed the power of hospice while serving as the best man for his brother, who married the love of his life surrounded by family members in the bedroom of a dying family member. Hospice made this beautiful moment possible and now, more than two decades later, he is still inspired by this moment and the promise of living fully in the face of an advanced illness. Lloyd launched Sonder to elevate how we support those facing advanced illnesses. 
Sonder is inspired by the pursuit of providing a human-centered service, our hometown of Austin, TX, Reimagine End of Life, and Atul Gawande's, "Being Mortal". Sonder's vision is to improve the quality of life in our community by reducing anxiety and suffering caused by advanced illness and inspiring each other to live fully.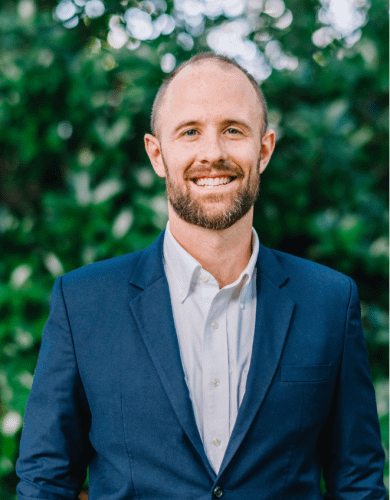 CEO & Founder of Sonder Hospice of Austin TX
There aren't enough words to describe the love and support we received from Sonder Hospice. They treated my stepmother and our entire family with the utmost love, dignity and respect. The staff, from Patti, Caitlin, Dr. Perez to name a few became like family to us as we journeyed down a road we weren't familiar with. My stepmother wanted to pass at home and these "angel" people loved on her in the most sacred, respectful, beautiful way. Thank you for sharing your gifts <3
There aren't enough words to describe the love and support we received from Sonder Hospice. They treated my stepmother and our entire family with the utmost love, dignity and respect. The staff, from Patti, Caitlin, Dr. Perez to name a few became like family to us as we journeyed down a road we weren't familiar with. My stepmother wanted to pass at home and these "angel" people loved on her in the most sacred, respectful, beautiful way. Thank you for sharing your gifts <3
The staff at Sonder's Hospice came to my rescue in one of the most difficult times of my life. I called just after getting the news my dear friend was not going to make it and needed immediate hospice care as treatment was not an option. I reached out to Loyd who was very caring. He set up an interview and The whole team Dr, Nurse Patty, Pastor Martin, and Loyd showed up as soon as we were ready. The day they got there we got all his medication and equipment within hours of them getting there. I did not have to worry about money or anything as all I could think of was my friend and what he was going through. Patty the nurse was always there every time I called which was a lot. Martin the Pastor text me daily and would have coffee with me. Loyd would call me weekly to see how I was doing and he became a sounding board for my many emotions. Enough about me. Ron, my friend was scared and wanted dignity and that is exactly what he got. He had been in pain but always said he really was not. They went quickly through a regimen and found the right medication for him. He was so grateful for the relief and thank me. I told him to Thank patty the nurse who would call the Doctor and get him in a minute and have the meds within an hour. My friend had what he asked for and Sonders helped us both through it. Patty and Martin drove all the way to San Antonio for the funeral and continue there to support me. I will forever be grateful